10
Oct
This image was from the fantastic xkcd webcomic, found by my friend Hudders.
The webcomic covers aspects of romance, sarcasm, math and language. A few of the jokes may be a little too geeky for some, but being a geek myself I absolutely love them!
Another favourite of mine is called A-Minus-Minus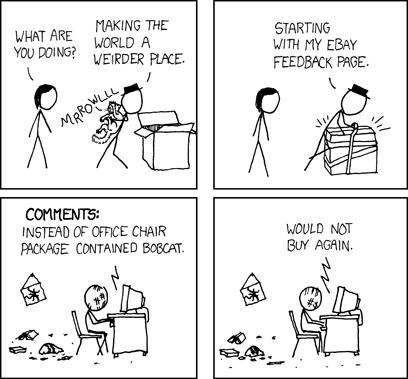 I strongly recommend you pay this website a visit. It is updated regularly and full of great comic strips.
Website URL: www.xkcd.com